Join us for a Net Zero Accelerator (NZA) Lunch-and-Learn!
*Register below!
About this event
New Visualization Tool to Support Big Decisions
With cities and utilities facing increasingly frequent, urgent, and dramatic events, and myriad social and environmental issues, they need new tools to quickly and accurately evaluate, accelerate, and estimate the adoption of new technology, and the impacts of crucial policies and big decisions on people and infrastructure.
Since 2014, RUNWITHIT Synthetics has helped leaders around the world make better decisions by visualizing the future, de-risking key future outcomes, and sandboxing scenarios in our advanced simulation and visualization platform. Our technology was born and refined in the telecommunications world where our synthetic environments and populations generate billions of reliable data points that accelerate the adoption of new technologies in a highly competitive environment.
Applying this Artificial Intelligence-based modeling to cities and utilities, we empower decision-makers to dial forward time and explore the future of their cities including people, built environments, technologies, policies, how they all connect, and how they respond to different scenarios.
Join us for this innovative, eye-opening Lunch and Learn, and see how you can utilize this powerful new tool in your own future planning.
RWI Team Members will be available for one-on-one meetings before and after the session. If interested, please email melissa@runwithitsynthetics.com
Location: La Kretz Innovation Campus 525 South Hewitt Street Los Angeles, CA 90013
__________________________
Register here!
*Please make sure to scroll through the ticket options in the registration box below or visit our Eventbrite page.

Myrna Bittner, CEO (MBA), has led RWI since its inception. Myrna started as a tech entrepreneur in the 90's with an Internet startup conferencing called Co-motion, followed by NeuralVR, a neural net and VR visualization research company financed from Australia. In 2020, Myrna and her team were a part of the Incubatenergy® Labs Challenge, creating a POC of a dual-disaster for EPRI and Phoenix-based utility, Salt River Projects. Building on this, in 2021, EPRI and RWI partnered on a project showcased at AFWERX, reimagining energy for the USAF with Synthetic Bases. Under Myrna's leadership, RWI has also won the Alberta Leading Edge Business Award of Distinction, the "Most Edmonton Startup," the SET100 top 100 global companies in energy transition and mobility, as well as become finalists in the Toyota Mobility Foundation's City Architecture of Tomorrow Challenge. Myrna recently was invited to present at NREL's Industry Growth Forum in Denver and RUNWITHIT was accepted into Greentown Lab's Low Carbon Hydrogen Accelerator 2022 cohort in Houston.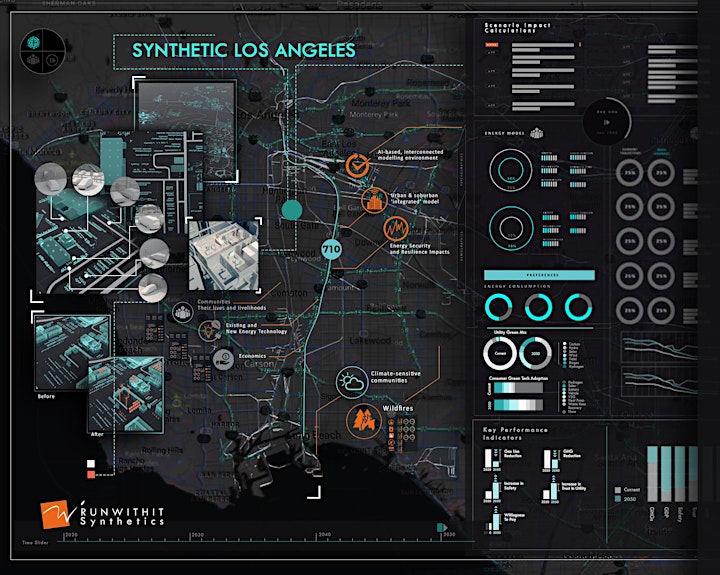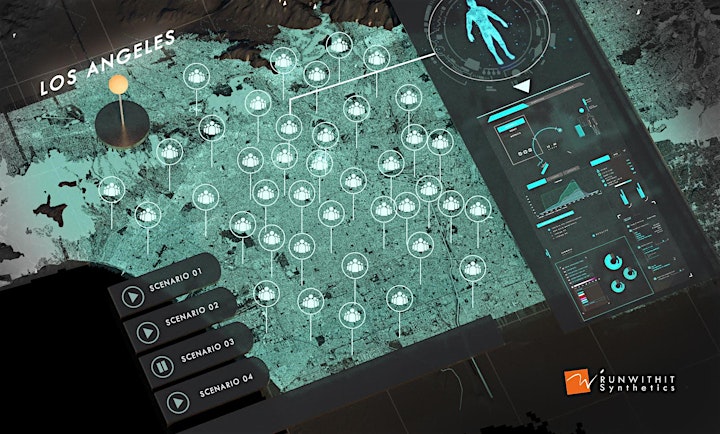 –
Your support is crucial in helping us advance and continue our initiatives to transform Southern California into a more sustainable region for all! Donate now!